What is 'lean' for maintenance; should companies use?
It is possible to significantly better a firm's bottom line through reliability and maintenance. However, this has rarely been the reality and needs to change
Over time, many acronyms have been given to the organizational function to manage equipment availability performance. More recently, a new acronym has emerged: EAM. It stands for enterprise asset mana..
I recently discussed with a plant's management its vision and program to eliminate unplanned production losses from equipment failures. The facility's overarching goal is to achieve zero breakdowns. ..
I started working with availability, reliability and maintenance engineering and management in the 1980s. Little was known or published about this side of business operations. Consequently, I set out ..
I recently completed a consulting assignment to develop a line-of-business model. It was for a firm that had developed a suite of leading-edge software and associated services to serve all aspects of ..
I wrote recently that the management of several reliability and maintenance consulting firms agreed with two statements. First, reliability and maintenance improvement has immense potential to advance..
Have you read your company's most recent annual report? Pay special attention to the section typically titled "To Our Stockholders" and signed by the chairman. Better yet, access the Web sites of your..
A plant's success in meeting its strategically and competitively based production goals is measured as revenues. Revenues, along with cost per unit, total expenses, and working and capital investment ..
I recently had an occasion to work with a plant availability performance simulation software called MIRIAM. The generated reports were impressive. Their depth and quality underlined to me how much som..
Current Digital Edition
Sign up to Receive Our Newsletter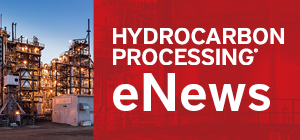 Latest News
Construction Boxscore: Project Spotlight
Project:
Long Son Petrochemicals Complex
Location:
Long Son, Vietnam
Operator:
Siam Cement Group
Cost:
$5.4 B
Capacity:
1.65 MMtpy
Completion date:
2023
Status:
Under Construction