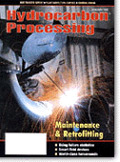 January 1999
Special Report: Maintenance and Retrofitting
Management Guidelines/Safety
Columns
Trends and Resources
Letters to the Editor
Letters to the editor
More about closed loop optimization Following my guest editorial of August '98, "More about closed loop optimization," I have been receiving mail and e-mail from control engineers whose companies..
Misc
Keep your partner supplier alert, cooperative
Relax, I'm only kidding. Call off the inquisition task force. This is only a hypothetical story and would never happen to you or your company, certainly not in America! But suppose, for the sake of ..
Innovations from Silicon Valley
Silicon Valley, that area of California so aptly named due to its large concentration of high-tech electronics firms, has some developments coming down the pike that could have a significant impact on..
Current Digital Edition
Sign up to Receive Our Newsletter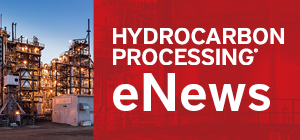 Latest News
Construction Boxscore: Project Spotlight
Project:
Long Son Petrochemicals Complex
Location:
Long Son, Vietnam
Operator:
Siam Cement Group
Cost:
$5.4 B
Capacity:
1.65 MMtpy
Completion date:
2023
Status:
Under Construction