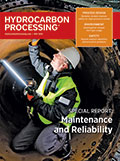 May 2014
Special Report: Maintenance/Reliability
Reliability tips for centrifugal process pumps
The pump's behavior can be likened to that of a manual transmission in an automobile. While a car can be driven 80 mph in first gear, it would be a mistake to do this for an hour or so.
HP Forum
IRPC 2014: Defining the course of the global HPI
Leading hydrocarbon processing industry (HPI) executives and technical experts will come together June 24–26 in Verona, Italy, to share ideas, innovation and vision for the global downstream indu..
Petrochemical Processes
2014 Petrochemical Processes Handbook
Hydrocarbon Processing's Petrochemical Processes 2014 handbook reflects the dynamic advancements available in licensed process technologies, catalysts and equipment. This handbook is an inclusive catalog of established and cutting-edge licensed technologies that can be applied to existing and grassroots facilities.
Safety
Minimize false assurances in hazard analyses
Hazard analysis is a powerful and highly effective tool for identifying and evaluating potential hazards and control measures (Fig. 1). Its versatility provides an economical and insightful assessment..
Columns
Trends and Resources
Terminals and Storage Supplement
Current Digital Edition
Sign up to Receive Our Newsletter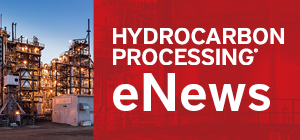 Latest News
Construction Boxscore: Project Spotlight
Project:
Long Son Petrochemicals Complex
Location:
Long Son, Vietnam
Operator:
Siam Cement Group
Cost:
$5.4 B
Capacity:
1.65 MMtpy
Completion date:
2023
Status:
Under Construction