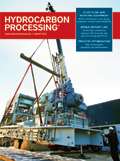 August 2013
Special Report: Fluid Flow and Rotating Equipment
Bonus Report: LNG Developments
Process/Plant Optimization
Achieve uniform heat flux in a coker furnace
A delayed coker unit thermally cracks vacuum residue (VR) and converts it into products like liquefied petroleum gas (LPG), naphtha, gasoil and petroleum coke. A majority of the thermal cracking takes..
Columns
Trends and Resources
Safety, Security and Environment 2013 Supplement
Dropped tools are a dangerous problem
Explosions, car wrecks and workplace violence: these are events that grab headlines. What is interesting, however, is that the most mundane things are often the most dangerous. In the realm of hydroca..
Current Digital Edition
Sign up to Receive Our Newsletter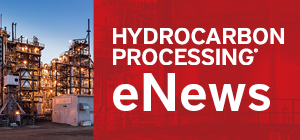 Latest News
Construction Boxscore: Project Spotlight
Project:
Long Son Petrochemicals Complex
Location:
Long Son, Vietnam
Operator:
Siam Cement Group
Cost:
$5.4 B
Capacity:
1.65 MMtpy
Completion date:
2023
Status:
Under Construction