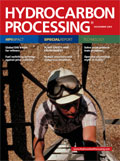 November 2005
Special Report: Plant Safety and Environment
Columns
HP Control: Dr. Pierre Latour's views on APC
Pierre Latour has been a pillar in our advanced process control (APC) industry for as long as anyone can remember. His long and turbulent career started upon graduating from Purdue University with a P..
HP Reliability: Filtration and beta ratios
Effective filtration of lubrication and hydraulic systems is of real importance to the reliability professional. The general idea is to allow no particles larger than the clearances in system componen..
Trends and Resources
Misc
Current Digital Edition
Sign up to Receive Our Newsletter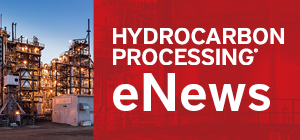 Latest News
Construction Boxscore: Project Spotlight
Project:
Long Son Petrochemicals Complex
Location:
Long Son, Vietnam
Operator:
Siam Cement Group
Cost:
$5.4 B
Capacity:
1.65 MMtpy
Completion date:
2023
Status:
Under Construction