The prospect of peak oil demand will put pressure on resource-rich national oil companies (NOCs).
What is the oil price outlook for the next 12 months? As of early January, the price of Brent has effectively halved compared to the 2014 summer peak, similar to the price collapse of 2008. However, u..
2013 was a dismal year for European refining in terms of record low crude runs, which reflect weaked demand outlook and increasing competition from other regions. Out to 2020, we envisage European ref..
Current Digital Edition
Sign up to Receive Our Newsletter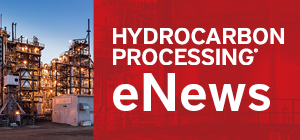 Latest News
Construction Boxscore: Project Spotlight
Project:
Long Son Petrochemicals Complex
Location:
Long Son, Vietnam
Operator:
Siam Cement Group
Cost:
$5.4 B
Capacity:
1.65 MMtpy
Completion date:
2023
Status:
Under Construction