Tharakan, J.
John Tharakan is a Static Equipment SME at Suncor Energy Inc.'s Enterprise Technical Department. He has a post-graduate degree in mechanical engineering design and more than 30 yr of experience in the oil industry. Mr. Tharakan renders consulting services to various business units of Suncor on complex problems involving static equipment and piping. He also leads a Suncor-wide static equipment and piping excellence network that develops best practices and proactively drives mechanical integrity. He previously worked for Kuwait Oil Co. in Kuwait and for Kochi Refineries in India.
A low-pressure separator with 139-in. (inner diameter) × 0.59-in. thickness was found to have severe external thinning due to corrosion under fire (CUF) proofing.
Most cone roof tanks are designed with roof-supporting structures inside the tank.
A questioning attitude is a trait that all engineers should cultivate. Most scientific inventions have resulted from such an attitude, and the classic example is Sir Isaac Newton's story of developing the law of gravity while seeking the answer to the simple question of why an apple had fallen from a tree.
Industry has seen numerous engineering errors during the commissioning phase of projects.
Piping and process equipment that operate at high temperatures experience thermal expansion. If free thermal expansion is restrained, mechanical stresses are created within the component.
All plants have a vibration monitoring program for rotating equipment. Portable instruments measure vibration at the bearing housing of machines at horizontal (x), vertical (y) and axial (z) directions. The frequency spectrum helps diagnose the causes of vibration.
Coke drums in many operating plants experience foundation bolt failures.
Without a holistic approach and a structured root cause analysis, it is hard to unearth complex and multiple issues, particularly design deficiencies.
In a Canadian case study, new piping under construction suffered some settlement in the underground portion, as evidenced by soil movement and slight deflection of the above-ground section.
A 60-in. flare header suffered three identical failures with buckling and cracking at the circumferential weld at the bottom of the pipe. The failures are believed to have originated during hot relief..
Current Digital Edition
Sign up to Receive Our Newsletter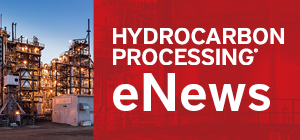 Latest News
Construction Boxscore: Project Spotlight
Project:
Long Son Petrochemicals Complex
Location:
Long Son, Vietnam
Operator:
Siam Cement Group
Cost:
$5.4 B
Capacity:
1.65 MMtpy
Completion date:
2023
Status:
Under Construction