Liu, Z.
Zhepeng Liu is Director of Global Engineering for Sulzer GTC Technology, based in Houston, Texas. With more than 25 yr of experience in the refining and petrochemical industries, his background covers catalyst and process development, process design, technical services and business management. He studied chemical engineering at Tianjin University, the National University of Singapore and Delft University of Technology. He also holds an MBA degree from the University of Houston-Victoria.
Pyrolysis gasoline (pygas) is a by-produced fraction of hydrocarbons generated from a steam cracker.
With new legislative measurements implemented to combat global climate change, global environmental protection regulations are becoming more stringent. Tighter specifications are being enforced on gasoline pool components.
Integrated refining/aromatics/olefins complexes are an efficient and effective configuration to maximize crude oil feedstock value and optimize the value of the entire product chain.
Current Digital Edition
Sign up to Receive Our Newsletter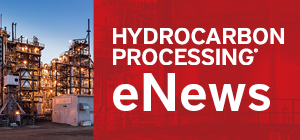 Latest News
Construction Boxscore: Project Spotlight
Project:
Long Son Petrochemicals Complex
Location:
Long Son, Vietnam
Operator:
Siam Cement Group
Cost:
$5.4 B
Capacity:
1.65 MMtpy
Completion date:
2023
Status:
Under Construction