The $2-T Indian economy is forecast to have an annual average GDP growth rate of 8%–9% in 2015 under the new government. The main drivers—agriculture and industrial manufacturing—need r..
New environmental challenges require a new way of thinking by the hydrocarbon processing industry
How safe is 'safe enough' when it comes to managing potentially risky processes in chemical plants?
Safety programs involve both protection systems and organization culture
Innovations in technology and best practices facilitate economic survival for global operating companies
New developments raise the profitability and reliability for existing and grassroots units
Processing hydrocarbons is a risky business. Yet, HPI companies daily use systems that manage potentially hazardous chemicals with the utmost safety and produce high-value products
Processing conditions for ammonia and urea are highly corrosive; using metallurgical advancements can mitigate such forces
Fig. 1. Steam-reforming ammonia process. ..
Fig. 2. Urea process flow diagram. ..
Current Digital Edition
Sign up to Receive Our Newsletter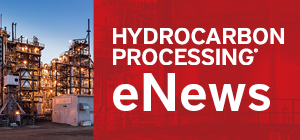 Latest News
Construction Boxscore: Project Spotlight
Project:
Long Son Petrochemicals Complex
Location:
Long Son, Vietnam
Operator:
Siam Cement Group
Cost:
$5.4 B
Capacity:
1.65 MMtpy
Completion date:
2023
Status:
Under Construction