Mickity, D.
Doug Mickity is a Consulting Engineer for Phillips 66. He serves a dual role as a furnace expert and as a lead process engineer at the Bayway Refinery in Linden, New Jersey. Most of his career has been spent in various process engineering roles covering crude, vacuum, solvent deasphalting, naphtha reforming and steam methane reforming. He holds a BChE degree from The Cooper Union and is a licensed professional chemical engineer in New Jersey.
This work is a follow-up article to "Automate furnace controls to improve safety and energy efficiency," which was published in the June 2014 edition of <i>Hydrocarbon Processing.</i>
Furnace firing is the biggest single operating expense in any refinery. Consider a medium-size refinery (250,000 bpd) that consumes 2,000 MMBtu/h. At a cost of $5/MMBtu, that's $87.6 MM/yr being ..
Current Digital Edition
Sign up to Receive Our Newsletter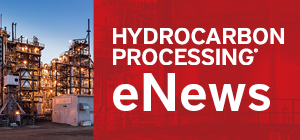 Latest News
Construction Boxscore: Project Spotlight
Project:
Long Son Petrochemicals Complex
Location:
Long Son, Vietnam
Operator:
Siam Cement Group
Cost:
$5.4 B
Capacity:
1.65 MMtpy
Completion date:
2023
Status:
Under Construction