Hancock, J. M.
Jessica M. Hancock joined Nalco Champion in 2009, and is currently a global marketing manager. She provides technical support for petrochemical plant process treatment programs, and stewards the development and launch of innovative treatment programs into the petrochemical industry. Dr. Hancock holds a PhD in chemistry from the University of Washington in the US.
An aging ethylene plant historically suffered from plant run length limiting compressor fouling that resulted in a loss of polytropic efficiency and intercooler backpressure buildup.
Ethylene manufacturing is a continuous race to be commercially competitive in a volatile global market.
Since organic fouling cannot be completely eliminated, ethylene producers must use operational, chemical and mechanical methods to minimize heat transfer losses and equipment downtime.
Current Digital Edition
Sign up to Receive Our Newsletter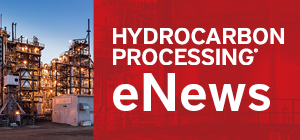 Latest News
Construction Boxscore: Project Spotlight
Project:
Long Son Petrochemicals Complex
Location:
Long Son, Vietnam
Operator:
Siam Cement Group
Cost:
$5.4 B
Capacity:
1.65 MMtpy
Completion date:
2023
Status:
Under Construction