The driving force for process safety has been primarily based on catastrophic events.
Oil and gas are contributing enormously to the quality of our lives in the 21st century, just as they were throughout the 20th century. With the economies in the various parts of the world expanding s..
At 1:20 p.m., March 23, 2005, the BP refinery at Texas City, Texas, experienced one of the worst industrial accidents in recent US history. More than 180 workers were injured, 15 people lost their liv..
Founded from a tragedy, this organization is leading the way in process safety
Implementation challenges faced by new and existing facilities
Current Digital Edition
Sign up to Receive Our Newsletter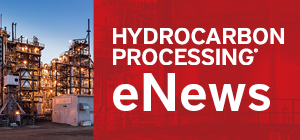 Latest News
Construction Boxscore: Project Spotlight
Project:
Long Son Petrochemicals Complex
Location:
Long Son, Vietnam
Operator:
Siam Cement Group
Cost:
$5.4 B
Capacity:
1.65 MMtpy
Completion date:
2023
Status:
Under Construction