Liebert, R.
Rebecca Liebert is president and chief executive officer of Honeywell UOP, a strategic business unit of Honeywell's Performance Materials and Technologies division. UOP is a leading international supplier of process technology, catalysts, engineered systems and technical and engineering services to the petroleum refining, petrochemical and gas processing industries. Ms. Liebert holds a BS degree in chemical engineering from the University of Kentucky, a PhD in chemical engineering from Carnegie Mellon University and an MBA from the Kellogg School of Management at Northwestern University.
It is no surprise that electric vehicles (EVs) are getting a lot more attention, now that carmakers have announced plans to increase production of them.
As the industry works through the most volatile conditions in more than a generation, refiners are facing several challenges that will define the industry in the next decade.
Current Digital Edition
Sign up to Receive Our Newsletter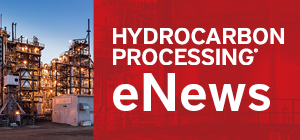 Latest News
Construction Boxscore: Project Spotlight
Project:
Long Son Petrochemicals Complex
Location:
Long Son, Vietnam
Operator:
Siam Cement Group
Cost:
$5.4 B
Capacity:
1.65 MMtpy
Completion date:
2023
Status:
Under Construction