Hoekstra, G.
George Hoekstra is President of Hoekstra Trading LLC, which conducts multi-client research projects on topics with high profit impacts in the refining business, including pilot plant testing, field testing and market research. Hoekstra Trading is the only company that does multi-client independent catalyst testing programs on refining catalysts. Prior to founding Hoekstra Trading, he worked 35 yr for Amoco and bp in refinery process research and technology management. He earned a BS degree in chemical engineering from Purdue University, and an MBA degree from the University of Chicago.
Despite the forecasted trend of declining demand for transportation fuels, many markets still depend heavily on these crude oil derivatives to sustain economic activity.
One of the biggest challenges to the crude oil refining industry over the past decades is the development of technologies capable of reducing the environmental impact of crude oil derivatives, while also raising their performance.
Current Digital Edition
Sign up to Receive Our Newsletter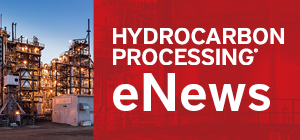 Latest News
Construction Boxscore: Project Spotlight
Project:
Long Son Petrochemicals Complex
Location:
Long Son, Vietnam
Operator:
Siam Cement Group
Cost:
$5.4 B
Capacity:
1.65 MMtpy
Completion date:
2023
Status:
Under Construction