Salehi, E.
is a chemical engineer with more than 10 years of oil and gas industry experience with operating and engineering, procurement and construction (EPC) companies. Mr. Salehi's specific areas of expertise include natural gas monetization, conventional and unconventional oil and gas field development, and biofuels. He has been involved in the development of brownfield and greenfield projects from inception to execution, startup and operation. Mr. Salehi's strong research and development background, combined with a comprehensive understanding of the oil and gas market, has also led to the publication of several articles and patents.
Natural gas for diesel replacement is an excellent opportunity for mineable oil sands operations to realize considerable fuel savings.
New developments in FT technology will enable economically viable gas-to-liquids (GTL) facilities at a smaller scale, compared with existing industrial facilities.
Current Digital Edition
Sign up to Receive Our Newsletter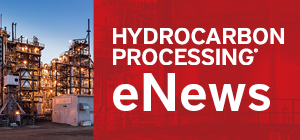 Latest News
Construction Boxscore: Project Spotlight
Project:
Long Son Petrochemicals Complex
Location:
Long Son, Vietnam
Operator:
Siam Cement Group
Cost:
$5.4 B
Capacity:
1.65 MMtpy
Completion date:
2023
Status:
Under Construction