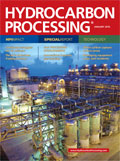 January 2010
Special Report: Gas Processing Developments
Engineering Case Histories
Letters to the Editor
Letters to the editor/Correction
  Advocating the abandonment of MPC Regarding Zak Friedman's three "HPIn Control" columns on APC designs for minimum maintenance in the June (p. 90), July (p. 13) and August (p. 13) 2009 issues o..
Maintenance and Reliability
Plant Safety and Environment
Columns
Trends and Resources
Misc
HPIn Brief
IEA speaks up in Copenhagen During the United Nations Climate Change Conference in Copenhagen, Denmark, the International Energy Agency shared its ..
Industry Forecast Forum
Billy Thinnes, News editor       Comments? Write: editorial@HydrocarbonProcessing.com In early December, Hydrocarbon Pro..
Current Digital Edition
Sign up to Receive Our Newsletter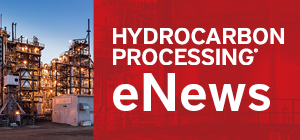 Latest News
Construction Boxscore: Project Spotlight
Project:
Long Son Petrochemicals Complex
Location:
Long Son, Vietnam
Operator:
Siam Cement Group
Cost:
$5.4 B
Capacity:
1.65 MMtpy
Completion date:
2023
Status:
Under Construction