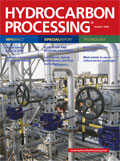 August 2009
Special Report: Fluid Flow and Rotating Equipment
Process Technologies
Biorefineries: Fact or fiction?
Technology advances facilitate building integrated chemical complexes based on renewable feedstocks that can cost-effectively process ethylene derivatives
Columns
Letters to the Editor
Letters to the Editor
Words of praise I want to thank you for Hydrocarbon Processing magazine. I consider it one of the most premier, professional and informative trade journals that I receive. Recently, I had a question ..
Trends and Resources
Current Digital Edition
Sign up to Receive Our Newsletter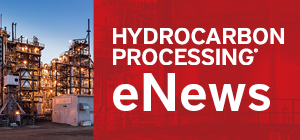 Latest News
Construction Boxscore: Project Spotlight
Project:
Long Son Petrochemicals Complex
Location:
Long Son, Vietnam
Operator:
Siam Cement Group
Cost:
$5.4 B
Capacity:
1.65 MMtpy
Completion date:
2023
Status:
Under Construction