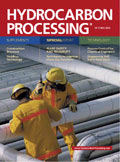 October 2002
Special Report: Plant Safety and Reliability
Engineering Case Histories
Columns
HPInternet: How oil refining works
Now this is a wonderful Website (http://www.howstuffworks.com/oil-refining.htm) from the people at "How Stuff Works." It is an animated look at how petroleum refining operates and is great! B..
HP Automation Safety: Getting failure rate data
During a course this month, I heard from several that the lack of failure rate data for instrumentation used in safety applications has been the major impediment keeping control enginee..
Trends and Resources
Misc
A flawed perception in a transparent world
In Hollywood, image is everything. It is the perception of what others hold true of your actions and deeds. Presently, the image of the HPI and integrated energy companies is deplorable..
Current Digital Edition
Sign up to Receive Our Newsletter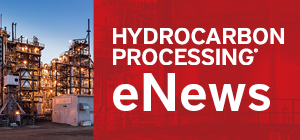 Latest News
Construction Boxscore: Project Spotlight
Project:
Long Son Petrochemicals Complex
Location:
Long Son, Vietnam
Operator:
Siam Cement Group
Cost:
$5.4 B
Capacity:
1.65 MMtpy
Completion date:
2023
Status:
Under Construction