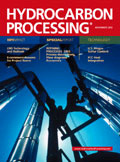 November 2002
Columns
Trends and Resources
Misc
Methanol – the other clean-fuel victim
In the U.S., the political war still rages over what constitutes a risk-free, clean-fuel blending component. Presently, MTBE's future remains clouded with many conditions and uncertaint..
Letters to the Editor
Letters to the editor
Inherently safer design The survey concerning inherently safer design (October 2001, p. 36) has been completed. There were 63 responses from 11 different countries, which included indus..
Maintenance/Heat Transfer
Current Digital Edition
Sign up to Receive Our Newsletter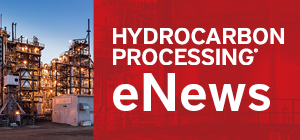 Latest News
Construction Boxscore: Project Spotlight
Project:
Long Son Petrochemicals Complex
Location:
Long Son, Vietnam
Operator:
Siam Cement Group
Cost:
$5.4 B
Capacity:
1.65 MMtpy
Completion date:
2023
Status:
Under Construction