The process engineering tools (PET) market consists of two major segments of software products that play a critical role in designing, creating, commissioning, and operating plants and related assets...
TOM FISKE, Contributing editor       Comments? Write: editorial@HydrocarbonProcessing.com Critical conditions emanate f..
The use of dynamic simulation to check out and validate process automation systems, perform software acceptance tests and train operators provides numerous benefits to companies in the process industr..
Competing in the process industries requires highly effective use of assets. An automation system is an essential ingredient of effective and profitable production operations. Most plants use a dispar..
Designing, operating and maintaining (DOM) an asset is a complex endeavor that consists of multiple distinct but interrelated phases, some of which are performed concurrently while others are done con..
A process plant goes through several distinct life cycle phases that include designing, building, commissioning, operating and maintaining the asset (Fig. 1). Each of these activities contributes to p..
A convergence of business, automation and demographic workforce changes are catalyzing a new era of manufacturing. Until recently, a company's success relied heavily on individual knowledge scattered ..
In a recent ARC survey, users ranked APC as providing the best value among advanced automation solutions. Despite this affirmation, many manufacturers view APC as a commodity application that should b..
For years, there has been a schism between IT departments and operations. This divide is a product of the different needs and uses of IT in the business and manufacturing environments, along with the ..
Leading manufacturers are shifting focus from production-driven manufacturing to a business-centric approach that concentrates on improving operations and profits. This requires increased agility and ..
Current Digital Edition
Sign up to Receive Our Newsletter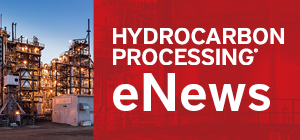 Latest News
Construction Boxscore: Project Spotlight
Project:
Long Son Petrochemicals Complex
Location:
Long Son, Vietnam
Operator:
Siam Cement Group
Cost:
$5.4 B
Capacity:
1.65 MMtpy
Completion date:
2023
Status:
Under Construction