Sakthivel, S.
Dr. S. Sakthivel has worked as a Senior Technologist (Process) at Tata Consulting Engineers Ltd. since 2009. He completed a BTech degree in chemical engineering, an MTech degree in Petroleum Refining and Petrochemicals (PRPC) from Anna University, and a PhD in chemical engineering from the Indian Institute of Technology Delhi (IIT-D). He has experience in process engineering, optimization and development; technology analysis, screening and selection; technoeconomic analysis; basic, applied and market research; design of laboratory and pilot experimental setup; process hazard analysis; planning and data management; and powder science and technology. He has published a number of research and technical papers in national and peer-reviewed international journals.
Fine particles are usually collected by dry collectors, wet collectors, electrostatic precipitators and filters, at the commercial level.
The products we use on a daily basis comprise a variety of chemicals.
In Part 1 of this article, published in April, the barriers of petrochemical production in India were discussed, along with the opportunity to explore chemicals from coal, using the specific example of polyvinyl chloride (PVC).
Contemporary routes to the production of polymers usually involve setting up world-scale ethylene crackers with typical capacities of 0.7 MMtpy–1.5 MMtpy.
Current Digital Edition
Sign up to Receive Our Newsletter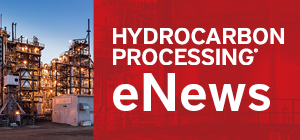 Latest News
Construction Boxscore: Project Spotlight
Project:
Long Son Petrochemicals Complex
Location:
Long Son, Vietnam
Operator:
Siam Cement Group
Cost:
$5.4 B
Capacity:
1.65 MMtpy
Completion date:
2023
Status:
Under Construction