Gong, J.
J. Gong is a full Professor and the Deputy Director of the catalytic cracking process research department for the SINOPEC Research Institute of Petroleum Processing (RIPP). He has more than 17 yr of experience in developing new FCC processes to meet increasingly stringent gasoline specifications and to adjust product slates to meet market demands. Dr. Gong has published 36 papers, holds 87 patents, and was awarded the SINOPEC Science and Technology Progress Award in 2002, 2007, 2010, 2013 and 2016. Dr. Gong received his BS degree in chemical engineering from East China University of Science and Technology, and his PhD in chemical processing from RIPP in Beijing, China.
To meet increasingly stringent specifications for cleaner gasoline and to produce more clean fluid catalytic cracking (FCC) naphtha with lower olefins, a novel FCC technologya for maximizing isoparaffins was developed in the late 1990s. The technology's principal is based on the formation and conversion of olefins in two different reaction zones.
Due to the growing popularity of family automobiles in China, the country's domestic oil market is experiencing a rise in gasoline consumption and a reduction in diesel consumption in recent years.
Current Digital Edition
Sign up to Receive Our Newsletter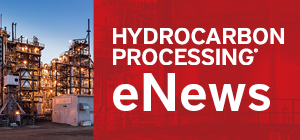 Latest News
Construction Boxscore: Project Spotlight
Project:
Long Son Petrochemicals Complex
Location:
Long Son, Vietnam
Operator:
Siam Cement Group
Cost:
$5.4 B
Capacity:
1.65 MMtpy
Completion date:
2023
Status:
Under Construction