Unusual pink coloration was noticed on the entire refractory brick wall in the radiant section of an ethylene cracking furnace of a petrochemical plant. The problem was investigated by evaluating the ..
Frequent failures of the waste spray nozzles in incinerators result in accelerated degradation of the refractory lining, requiring unscheduled shutdowns for repairs. A study was carried out to identify the factors that contributed to the nozzle failure and to prevent the reoccurrence of similar failures in the future.
A leak developed on the water wall for several boiler tubes within five months of the commissioning of a plant boiler. In this case, the boiler tubes were partially covered with a castable refractory ..
Tips help maintenance and operations care and maintain refractory products in high-temperature operations
Current Digital Edition
Sign up to Receive Our Newsletter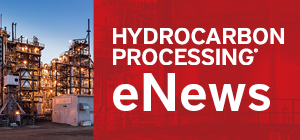 Latest News
Construction Boxscore: Project Spotlight
Project:
Long Son Petrochemicals Complex
Location:
Long Son, Vietnam
Operator:
Siam Cement Group
Cost:
$5.4 B
Capacity:
1.65 MMtpy
Completion date:
2023
Status:
Under Construction