Lieberman, N.
Norm Lieberman graduated with a degree in chemical engineering from The Cooper Union in New York in 1964. In 1965, while working for Amoco Oil, he designed the first complex fractionator using a computer simulation (i.e., with side draws, side strippers and pumparounds). Over 18,000 engineers and technicians have attended Mr. Lieberman's refinery troubleshooting seminars since 1983. Based in New Orleans, Mr. Lieberman specializes in the retrofit design of crude units, FCU fractionators, delayed cokers, sulfuric acid alkylation plants and sulfur recovery units. He can be contacted via email at norm@lieberman-eng.com.
While the ultimate purpose of operating a refinery is to produce gasoline, diesel or asphalt, key objectives include improving return on investment (ROI), net profitability and cash flow.
A system of compressors powered by surface condensing steam turbines is inherent in the operation of a typical ethane cracker unit.
Process unit revamps often do not result in a refiner achieving its desired objectives. This is typically not the result of mechanical defects with process equipment.
Current Digital Edition
Sign up to Receive Our Newsletter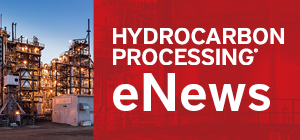 Latest News
Construction Boxscore: Project Spotlight
Project:
Long Son Petrochemicals Complex
Location:
Long Son, Vietnam
Operator:
Siam Cement Group
Cost:
$5.4 B
Capacity:
1.65 MMtpy
Completion date:
2023
Status:
Under Construction