Baybutt, P.
Paul Baybutt is the founder and CEO of Primatech Inc., a firm that specializes in process safety, security and risk analysis. He holds a PhD from the University of Manchester in England.
Some process safety incidents occur as the result of simultaneous or sequential occurrences of operations or activities that interfere or clash with each other.
Process hazard analysis (PHA) is performed to identify possible hazard scenarios that may occur in a process.
Managing the competency of company personnel is a critical aspect of process safety.
Performing a CSVA identifies vulnerabilities and needed security measures
Apply LOPA-HF to a fired furnace
Current Digital Edition
Sign up to Receive Our Newsletter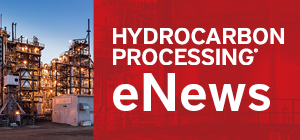 Latest News
Construction Boxscore: Project Spotlight
Project:
Long Son Petrochemicals Complex
Location:
Long Son, Vietnam
Operator:
Siam Cement Group
Cost:
$5.4 B
Capacity:
1.65 MMtpy
Completion date:
2023
Status:
Under Construction