Routt, M.
Mark Routt supports regional and international clients across a broad range of commercial and market-related subjects in the role of Chief Economist, Americas for KBC Advanced Technologies. He has more than 35 yr of international downstream experience with both consulting and operating companies.
Alternatively fueled vehicles (AFVs) are getting plenty of press these days, but their market penetration is still a long way from critical mass.
A new era of game-changing competition is about to take over and transform the refining industry as we know it.
The combination of US tax reforms and changes to global bunker fuel specifications in 2020 as part of the International Maritime Organization's (IMO's) new regulations are set to turn the US oil and gas downstream into a cash cow.
Current Digital Edition
Sign up to Receive Our Newsletter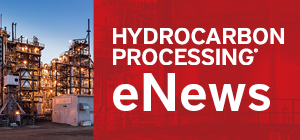 Latest News
Construction Boxscore: Project Spotlight
Project:
Long Son Petrochemicals Complex
Location:
Long Son, Vietnam
Operator:
Siam Cement Group
Cost:
$5.4 B
Capacity:
1.65 MMtpy
Completion date:
2023
Status:
Under Construction