Teletzke, E.
Eric Teletzke is a territory manager and technical service engineer with the INEOS GAS/SPEC Technology Group. He has extensive experience with the design, operation and optimization of amine systems in a range of applications, including natural gas processing, LNG, refining, tail gas, acid gas enrichment, syngas, ammonia, liquid treating and carbon capture. Eric graduated from the University of Texas at Austin in 2007 with a BS degree in chemical engineering and joined the INEOS GAS/SPEC Technology Group in 2011.
Past corrosion incidents provide insight into the causes of corrosion and the preventive actions required to protect plant equipment and reduce costly plant downtime.
Lost production from corrosion costs the oil and gas industry more than $1 B/yr.1
The total annual cost of corrosion in the oil and gas production industry is estimated to be $1.372 B.1 More significantly, failures due to corrosion can result in environmental releases and injury or death of plant personnel.
Current Digital Edition
Sign up to Receive Our Newsletter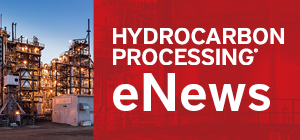 Latest News
Construction Boxscore: Project Spotlight
Project:
Long Son Petrochemicals Complex
Location:
Long Son, Vietnam
Operator:
Siam Cement Group
Cost:
$5.4 B
Capacity:
1.65 MMtpy
Completion date:
2023
Status:
Under Construction