Daughtry, J.
James Daughtry is a retired regional commercial manager in the GAS/SPEC Technology Group of INEOS. He has a wide range of experiences in gas processing, from corrosion inhibitor research to process optimization of amine plants and amine sales. Prior to joining INEOS GAS/SPEC in 2000, he worked for Dow Chemical USA for 32 yr, specializing in epoxy manufacturing, research, technical service and development. While at Dow, he was a founding member of the GAS/SPEC Technology Group in 1983. Mr. Daughtry has coauthored several papers on gas processing and one paper on vinyl ester corrosion for the Society of Plastic Industry. He holds a BS degree in chemistry from the University of Houston in Clear Lake, Texas.
Past corrosion incidents provide insight into the causes of corrosion and the preventive actions required to protect plant equipment and reduce costly plant downtime.
Lost production from corrosion costs the oil and gas industry more than $1 B/yr.1
The total annual cost of corrosion in the oil and gas production industry is estimated to be $1.372 B.1 More significantly, failures due to corrosion can result in environmental releases and injury or death of plant personnel.
Current Digital Edition
Sign up to Receive Our Newsletter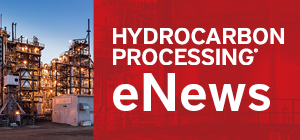 Latest News
Construction Boxscore: Project Spotlight
Project:
Long Son Petrochemicals Complex
Location:
Long Son, Vietnam
Operator:
Siam Cement Group
Cost:
$5.4 B
Capacity:
1.65 MMtpy
Completion date:
2023
Status:
Under Construction