Krishnan, V.
Viswanath Krishnan is an IBM Global Executive who heads the Industry 4.0 portfolio for the process industries (chemicals, petroleum and industrial products). He is a thought leader in the domain, with 28 yr of hands-on expertise in the chemicals and petroleum segments, particularly around manufacturing and the supply chain. He has worked in multiple geographies on various engagements, including greenfield and established refineries and petrochemical and chemical complexes. In his present role, Dr. Krishnan works with clients in their digital transformation (Industry 4.0 and others), in an era that places a premium on costs, resilience and sustainability. Dr. Krishnan holds a PhD in chemical engineering.
Demands for sustainability are pervasive and are mandated, legislated or strongly encouraged in different social, industrial and political segments.
Process manufacturing, which typically includes refining, petrochemicals and commodities chemicals, has traditionally focused on stability, controllability and optimization.
Current Digital Edition
Sign up to Receive Our Newsletter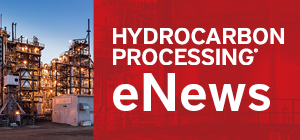 Latest News
Construction Boxscore: Project Spotlight
Project:
Long Son Petrochemicals Complex
Location:
Long Son, Vietnam
Operator:
Siam Cement Group
Cost:
$5.4 B
Capacity:
1.65 MMtpy
Completion date:
2023
Status:
Under Construction