Srinath, N. R.
has more than eight years of experience in the design and engineering of heat exchangers used in process industries. He began his career with Foster Wheeler India in 2007 and has worked at Fluor Daniel India in New Delhi since May 2013.
It is always a challenge to reconfigure and resize existing reboilers, especially vertical thermosiphon ones, for the revised design and operating conditions of a brownfield project, since hydraulics external to the reboiler must match the reboiler hydraulics under the revamped conditions to ensure trouble-free operation.
Double-pipe and multitube (also called hairpin) heat exchangers, with their compactness and ability to optimize thermal performance without compromising maintainability, are finding increasing accepta..
Current Digital Edition
Sign up to Receive Our Newsletter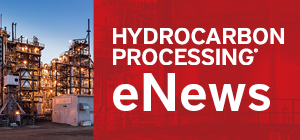 Latest News
Construction Boxscore: Project Spotlight
Project:
Long Son Petrochemicals Complex
Location:
Long Son, Vietnam
Operator:
Siam Cement Group
Cost:
$5.4 B
Capacity:
1.65 MMtpy
Completion date:
2023
Status:
Under Construction