Carugo, M.
In his role as the director of the global refining industry, Carugo leads the refining programs across Emerson Process Management. He has over 25 years of experience within the refining and petrochemical industries in the Americas and Europe. His expertise includes automation systems, advanced control and optimization projects, consulting and design, with a particular focus on economic justification, offsites, blending and logistics at process plants, terminal facilities and within operations. Mr. Carugo holds an MS degree in electronic engineering from NUFFIC, The Netherlands, and an electronic engineering degree from the University of Buenos Aires.
Trying to predict how global refining markets will look in 2026 is a losing proposition. The only thing we can count on with any real certainty is uncertainty.
This article will examine the impact of Tier 3 regulations on gasoline blending at refineries and terminals, and illustrate options that can contribute to compliance while keeping costs under control.
Current Digital Edition
Sign up to Receive Our Newsletter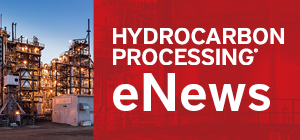 Latest News
Construction Boxscore: Project Spotlight
Project:
Long Son Petrochemicals Complex
Location:
Long Son, Vietnam
Operator:
Siam Cement Group
Cost:
$5.4 B
Capacity:
1.65 MMtpy
Completion date:
2023
Status:
Under Construction