Barnes, M.
serves as vice president of the Des Case Lubrication Transformation Services team. Prior to joining Des-Case, Mark was vice president and chief technology officer for Noria Corp. Dr. Barnes has been an active consultant and educator in the maintenance and reliability field for nearly 20 years, and has worked with clients around the world to design and implement lubrication improvement plans. He is a frequently invited speaker at maintenance conference around the world. Dr. Barnes holds a PhD in analytical chemistry and is a certified maintenance and reliability professional belonging to the Society for Maintenance and Reliability Professionals.
Do not accept that what the OEM delivered, or how the equipment has been configured for the past 30 years, must be maintained into the future. Optimize yourPM program and look for maintainability improvements to ensure that the right work can be performed in the right way and at the right time.
In turbomachinery, water is one of the most deleterious contaminants. Left unchecked, moisture can severely reduce the service life expectancy of oil-wetted rotating and reciprocating components by as..
Current Digital Edition
Sign up to Receive Our Newsletter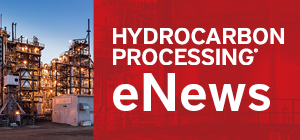 Latest News
Construction Boxscore: Project Spotlight
Project:
Long Son Petrochemicals Complex
Location:
Long Son, Vietnam
Operator:
Siam Cement Group
Cost:
$5.4 B
Capacity:
1.65 MMtpy
Completion date:
2023
Status:
Under Construction