Attracting new investments is vital to revive the Argentine oil industry. It is essential to involve multinationals, due to the lack of financial resources of the Argentinian government. The modernization of the country's downstream infrastructure is crucial to improve productivity, and the nation will need international support to obtain profitable results.
Mexican oil company Pemex recently announced major refinery improvement projects that will represent a total investment of $23 B over the next three years.
   Methanex's methanol facility in Trinidad.
The mega-project expansion at the Talara refinery is the foundation of Petroperu's new strategic plan to increase refining capacity and reduce the sulfur content in refined products.
The Bulo Bulo ammonia-urea facility will be Bolivia's first petrochemical venture. This new facility is expected to produce sufficient urea/ammonia supplies for domestic demand and will provide surplus product for export.
The federal government, through Pemex Gas and Petroquímica Básica, using the law that regulates Mexican oil, decided to promote private investment to build a new major petrochemical complex called Ethylene XXI.
Current Digital Edition
Sign up to Receive Our Newsletter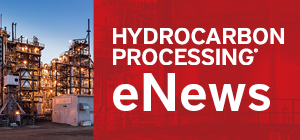 Latest News
Construction Boxscore: Project Spotlight
Project:
Long Son Petrochemicals Complex
Location:
Long Son, Vietnam
Operator:
Siam Cement Group
Cost:
$5.4 B
Capacity:
1.65 MMtpy
Completion date:
2023
Status:
Under Construction