Beck, R.
Ron Beck is the Director of Energy Industry Marketing at AspenTech. He has been responsible for engineering product marketing, Aspen Economic Evaluation and Aspen Basic Engineering. He has more than 25 yr of experience in providing software solutions to the process industries and 15 yr of experience in chemical engineering technology commercialization. Mr. Beck has authored papers on key industry topics and has presented at several public industry events. He is a graduate of Princeton University in New Jersey.
For refiners, the future is full of uncertainty. Due to market forces—e.g., the macroeconomics of oil and gas supply and demand, the increasing demand for petrochemicals and new marine low-sulfur fuel requirements—organizations are faced with many business challenges that require increasingly flexible operations.
The impact of digital transformation on the LNG value chain is an area of active discussion and urgency.
As backlogs and revenues continue to be strong and on an upward path for most global engineering and construction (E&C) firms, competition for the best projects has increased. The energy industry&#146..
Current Digital Edition
Sign up to Receive Our Newsletter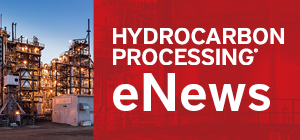 Latest News
Construction Boxscore: Project Spotlight
Project:
Long Son Petrochemicals Complex
Location:
Long Son, Vietnam
Operator:
Siam Cement Group
Cost:
$5.4 B
Capacity:
1.65 MMtpy
Completion date:
2023
Status:
Under Construction