Fan, J.
Jingjing Fan is a Wastewater Process Engineer at Advisian, a Worley Company. She has experience in water and wastewater treatment design for the petrochemical and refining industries. Dr. Fan holds a PhD in environmental engineering from the University of Houston.
Demineralized water treatment systems play an important role in the petrochemical industry.
Site utility leads, engineers and other professionals in the hydrocarbon/chemical processing industries (HPI/CPI) are facing a perfect storm of increasing demineralized water demand, end of life of existing demineralized water plant equipment, changing source water quality, corporate directives to diversify water sources, and pressure from regulators and community stakeholders to minimize the volume of waste generated from water treatment.
Current Digital Edition
Sign up to Receive Our Newsletter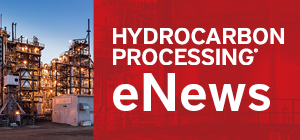 Latest News
Construction Boxscore: Project Spotlight
Project:
Long Son Petrochemicals Complex
Location:
Long Son, Vietnam
Operator:
Siam Cement Group
Cost:
$5.4 B
Capacity:
1.65 MMtpy
Completion date:
2023
Status:
Under Construction