Market Data
This annual report on spending and activity is the hydrocarbon processing industry's most trusted forecast for capital, maintenance and operating expenditures for the petrochemical, refining and natural gas/LNG industries. Produced by the editors of Hydrocarbon Processing and the Construction Boxscore Database, and featuring data provided by governments and private organizations, this comprehensive resource provides comprehensive and top-level insight into HPI market trends, spending and activity. 
Available for petrochemical processes, gas processes and refining processes, these industry references contain process flow diagrams and informative process descriptions that include economic data, licensor information and more. 
Hydrocarbon Processing's Construction Boxscore Database has been serving the global HPI with timely and reliable data of active construction projects for more than 60 years. It is the only database to cover active, global construction projects for the refining, petrochemical, natural gas and LNG industries. The database is updated daily and includes such important information as companies associated with each project, key personnel, scope, date and detailed specs 
A weekly snapshot of new project data from the Construction Boxscore Database.
Current Digital Edition
Sign up to Receive Our Newsletter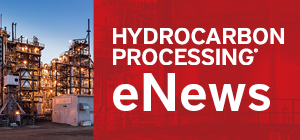 Latest News
Construction Boxscore: Project Spotlight
Project:
Long Son Petrochemicals Complex
Location:
Long Son, Vietnam
Operator:
Siam Cement Group
Cost:
$5.4 B
Capacity:
1.65 MMtpy
Completion date:
2023
Status:
Under Construction