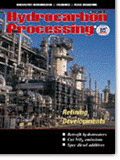 November 2001
Special Report: Fluid Flow
Special Report: Refining Developments
Bonus Report: Instrumentation
Loss Prevention/Management Guidelines
Refining Developments/Electrical
Columns
Trends and Resources
Letters to the Editor
Letters to the editor
pH Measurement I have found an error in the article "Proper pH measurement," (August, p. 120). In the section referring to pH measurement in high purity water, the author talks about adding a "neutral..
Misc
Is asphalt in your future?
BILL CROWLEY, Contributing Editor       Comments? Write: editorial@HydrocarbonProcessing.com Asphalt is a small niche of the downstream market, but a very nec..
Monsters everywhere
Organizations that manufacture MTBE or supply this industry must truly believe that there are monsters everywhere. MTBE, a petrochemical with firm ties to the methanol industry, has many opponents. Ye..
Current Digital Edition
Sign up to Receive Our Newsletter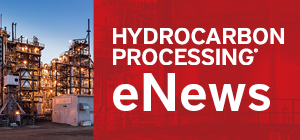 Latest News
Construction Boxscore: Project Spotlight
Project:
Long Son Petrochemicals Complex
Location:
Long Son, Vietnam
Operator:
Siam Cement Group
Cost:
$5.4 B
Capacity:
1.65 MMtpy
Completion date:
2023
Status:
Under Construction