Seillier, D.
Darryl Seillier is a technology advisor at Valero Energy Corp., and is responsible for leading strategic projects and company-wide process improvement in the areas of energy efficiency and hydrogen systems.
A methodology was implemented to optimize the operation of a refinery crude distillation unit (CDU) using a combination of process simulation and statistical modeling methods.
A new methodology can be used to optimize the operations of an alkylation unit based on response surface methods.
Current Digital Edition
Sign up to Receive Our Newsletter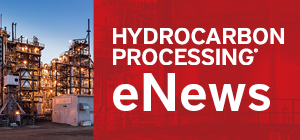 Latest News
Construction Boxscore: Project Spotlight
Project:
Long Son Petrochemicals Complex
Location:
Long Son, Vietnam
Operator:
Siam Cement Group
Cost:
$5.4 B
Capacity:
1.65 MMtpy
Completion date:
2023
Status:
Under Construction