Jones, S.
Simon Jones is the Head of Professional Services for Petrotechnics. With more than 20 yr of experience in chemical, oil and gas industries, Mr. Jones leads the consulting practice in the fields of operational management, safe work systems and operational risk management in client oil and gas facilities around the world. Mr. Jones is particularly interested in the potential information that technology offers to enhance asset integrity and improve operational performance. He holds an engineering MS degree in process safety and loss prevention from Sheffield University in the UK, and is actively involved in the Center for Chemical Process Safety European Regional network.
The 2018 edition of Petrotechnics' process safety management (PSM) and operational risk management report builds on insights gained from the 2017 survey.
In 2017, Petrotechnics released its process safety and risk management (PSM) survey.
Current Digital Edition
Sign up to Receive Our Newsletter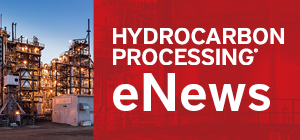 Latest News
Construction Boxscore: Project Spotlight
Project:
Long Son Petrochemicals Complex
Location:
Long Son, Vietnam
Operator:
Siam Cement Group
Cost:
$5.4 B
Capacity:
1.65 MMtpy
Completion date:
2023
Status:
Under Construction