FaÍsca, N.
Nuno FaÍsca is a Managing Consultant for Europe, the Middle East and Asia regions in Nexant's energy and chemicals advisory. Dr. Faísca is a chemical engineer with nearly 20 yr of experience in the oil and gas industry. He has managed numerous commercial and technical due diligence deals, feasibility studies and construction monitoring of petrochemical plants for project finance and transaction support. He earned a PhD in chemical engineering from Imperial College of London, UK.
Over the past several years, greenhouses gas (GHG) emissions have become a pressing global issue.
The recent agreement between Iran and the international community represents clear opportunities and challenges for petrochemical producers.
Current Digital Edition
Sign up to Receive Our Newsletter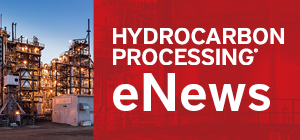 Latest News
Construction Boxscore: Project Spotlight
Project:
Long Son Petrochemicals Complex
Location:
Long Son, Vietnam
Operator:
Siam Cement Group
Cost:
$5.4 B
Capacity:
1.65 MMtpy
Completion date:
2023
Status:
Under Construction