Mandal, K. K.
Kishore Kumar Mandal is a Technical Consultant for Nayara Energy Ltd. in Vadinar, India. He has worked on several different refinery units, including atmospheric vacuum distillations, FCCUs, DHDTs and hydrocrackers. Mandal has carried out assignments in commissioning, operations, technical services and projects, and worked for Indian Oil Corp. for 36 yr before retiring as the General Manager. Mandal obtained his B.Tech degree in chemical engineering from IIT, Kharagpur, India in 1982.
The performance of refinery operations depends on the stable operation of the plant.
Plant performance depends on stable operations, with steady feed, product flow, temperature and pressure control as per process requirements.
While it may seem like a simple vessel, the desalter is a critical section in a crude distillation unit.
Current Digital Edition
Sign up to Receive Our Newsletter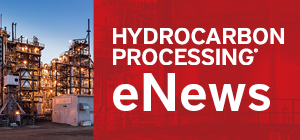 Latest News
Construction Boxscore: Project Spotlight
Project:
Long Son Petrochemicals Complex
Location:
Long Son, Vietnam
Operator:
Siam Cement Group
Cost:
$5.4 B
Capacity:
1.65 MMtpy
Completion date:
2023
Status:
Under Construction