Matar, M. B.
Mohammad B. Matar is a chemical engineer and the Team Leader for Operational Planning at KNPC. He has experience in refinery operations, planning and process engineering.
The European climate has one of the harshest winter weather conditions—therefore, diesel products' cold flow properties [i.e., cloud point (CP) and cold filter plugging point (CFPP) parameters] are key to ensure diesel products' usability during these climate conditions.
Studies have been conducted on strategies for bunker fuel oil (BFO) production with reduced sulfur and catalytic fines concentration limits.
Current Digital Edition
Sign up to Receive Our Newsletter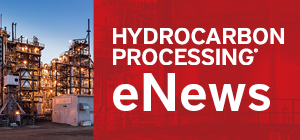 Latest News
Construction Boxscore: Project Spotlight
Project:
Long Son Petrochemicals Complex
Location:
Long Son, Vietnam
Operator:
Siam Cement Group
Cost:
$5.4 B
Capacity:
1.65 MMtpy
Completion date:
2023
Status:
Under Construction