The worldwide 2008 market for Plant Asset Management (PAM) systems has grown an average of over 13%/yr since 2006. The PAM system market expanded over $400 million dollars since 2006, according to a ..
A proposal to build a futuristic coal-burning power plant in central Illinois that languished under the Bush administration has received a fresh look from the new US Energy Secretary Steven Chu. Suppo..
Harnessing social networking Shell faces similar business challenges as its peers in the oil and gas industry, says Mike Hinkle, lead IT architect ..
The first half of 2008 saw polyolefins prices rising to record highs as industry supply and demand balances enabled producers to pass through extraordinary feedstock prices. In contrast, second-half 2..
Over the past decade, Asian demand growth has been a critical driver of the global oil market—typically accounting for about 40% to 50% of global incremental demand. In 2003–2004, a surge in..
The Environmental Protection Agency's (EPA) assessment and control of toxic chemicals has been added to a "high-risk" category on a newly updated government report. Biennially, the US Government Accou..
ISA recently conducted an online survey to find out what automation industry observers and practitioners felt that near-term trends were going to be. When survey participants were asked which technolo..
TOTAL's refinery in Port Arthur, Texas, recently achieved a significant project target: the arrival of the centerpieces for its $2.2 billion Deep Conversion Project. Four massive coke drums—consi..
The US recession deepened dramatically in the fourth quarter of 2008. However, according to one recent industry analysis, the rate of the economic contraction should slow in the first half of 2009, an..
During his recent Senate confirmation hearing for Secretary of the US Department of Energy (DOE), Steve Chu—an acclaimed physicist and Nobel Laureate—said that boosting development of energy..
Current Digital Edition
Sign up to Receive Our Newsletter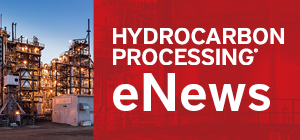 Latest News
Construction Boxscore: Project Spotlight
Project:
Long Son Petrochemicals Complex
Location:
Long Son, Vietnam
Operator:
Siam Cement Group
Cost:
$5.4 B
Capacity:
1.65 MMtpy
Completion date:
2023
Status:
Under Construction