GE Oil & Gas is supplying compressor trains for two projects in China that will feature coal-based propylene plants. The two projects are Shenhua Ningxia Coal Industry Group's plant in the Ning..
HPI continues global growth cycle
  Shaw Stone & Webster has an engineering and procurement contract with Marathon Petroleum Co. LLC for a 70,000-bpd heavy-gasoil hydrocracker unit and 47,000-bpd kerosine hydrotreater unit. The c..
  Dow has increased its total global nameplate production capacity for propylene oxide (PO) to more than 1,900 kilotons/yr (kty) and total global production capacity for propylene glycol (PG) to ..
  Qatar Petroleum (QP) and Exxon Mobil Corp. celebrated the completion of RasGas Train 5 in Doha on March 20. RasGas Co. Ltd. is a joint venture owned by QP and ExxonMobil RasGas Inc. Train 5, on..
  Aker Kvaerner has a contract with China Petroleum Material & Equipment (Group) Corp. for the basic engineering design and supply of certain equipment for a new polypropylene (PP) plant at the P..
Chevron Corp. received approval from the Federal Energy Regulatory Commission to build the proposed Casotte Landing regasification facility in Jackson County, Mississippi, adjacent to the Chevron Pasc..
Jacobs Engineering Group Inc. has a contract to provide conceptual engineering studies and owner engineering support for an extension of Gaz de France's (GDF's) liquified natural gas (LNG) terminal in..
Foster Wheeler Energy Ltd. and Foster Wheeler (Nigeria) Ltd., in a joint venture with Chiyoda Corp., have a contract with Nigeria LNG Ltd. (NLNG) for the project specification, or front-end engineerin..
Jacobs Engineering Group Inc. has a contract from Al Rajhi Petrochemical Group to provide front-end engineering services for a $50 million benzene recovery plant at Al-Jubail, Saudi Arabia. The contra..
Current Digital Edition
Sign up to Receive Our Newsletter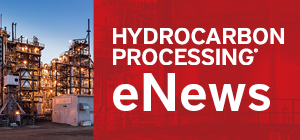 Latest News
Construction Boxscore: Project Spotlight
Project:
Long Son Petrochemicals Complex
Location:
Long Son, Vietnam
Operator:
Siam Cement Group
Cost:
$5.4 B
Capacity:
1.65 MMtpy
Completion date:
2023
Status:
Under Construction