Bloch, Heinz P.
Heinz P. Bloch resides in Montgomery, Texas. He retired as Exxon Chemical's Regional Machinery Specialist for the U.S. and has authored or co-written more than 780 publications, among them 23 comprehensive books on practical machinery management, failure analysis, failure avoidance, compressors, steam turbines, pumps, oil mist lubrication and optimized lubrication for industry. Mr. Bloch holds BS and MS degrees (cum laude) in mechanical engineering from the Newark College of Engineering (NCE). He is one of 10 inaugural inductees into NCE's Hall of Fame, which honors its most distinguished alumni.
Making the vendor-manufacturer your technology provider has been our consistent advice to the user industries; we have recommended this highly effective approach for many decades.
In mid-2017, we received a well-written request from a young reliability engineer.
With certain turbocompressor designs having changed as manufacturers and user-clients constantly push to increase output and efficiency, it pays to know if—and how—high-performance couplings (HPCs) have kept pace.
We often make the mistake of letting our equipment selection decisions be governed by old data, anecdotes and traditions.
The second CCC implementation strategy involved so-called "shirt sleeve seminars."
Suppose your manager asked you to be involved in setting up a lube sampling program.
If, in days past, you have questioned why hard piping was used for mechanical seal flush lines and seal support configurations in process pumps, you are certainly not alone.
Most centrifugal pump designs include replaceable rotating wear rings on the impeller (impeller wear rings) and stationary wear rings inside the casing (case wear rings). Although pump wear rings are simple components, they can have profound impacts on pump reliability, efficiency and safety. These wear rings serve three purposes:
Since the late 1800s, small steam turbines have incorporated bushing-type, single-piece and/or segmented carbon gland components to reduce and prevent steam leakage along the shaft.
In August 2017, a publisher-colleague and I attended an important regional reliability conference in Galveston, Texas.
Current Digital Edition
Sign up to Receive Our Newsletter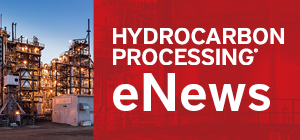 Latest News
Construction Boxscore: Project Spotlight
Project:
Long Son Petrochemicals Complex
Location:
Long Son, Vietnam
Operator:
Siam Cement Group
Cost:
$5.4 B
Capacity:
1.65 MMtpy
Completion date:
2023
Status:
Under Construction