Russia's potential for a robust downstream sector stems from the country's enormous oil and gas resources.
Even after the recent downturn in oil and natural gas pricing, our analysis shows why downstream E&C companies can depend on a strong backlog to last through the decade.
   State oil company Petron's Port Dickson refinery   in Malaysia (top) has a rated capacity of 88 Mbpd. Shell's   refining and petrochemical complex at&#1..
Fundamentals suggest that the industry business climate for most downstream engineering and construction companies (E&C) will remain strong for the foreseeable future.
Current Digital Edition
Sign up to Receive Our Newsletter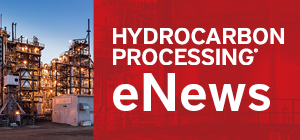 Latest News
Construction Boxscore: Project Spotlight
Project:
Long Son Petrochemicals Complex
Location:
Long Son, Vietnam
Operator:
Siam Cement Group
Cost:
$5.4 B
Capacity:
1.65 MMtpy
Completion date:
2023
Status:
Under Construction