Chang, G. S.
Geun-Soo Chang is a principal process engineer and leader of the plant basic engineering group for GS E&C, Seoul, Korea. He holds an MS degree from Seoul National University in chemical engineering. He has contributed to basic and detailed engineering, commissioning and troubleshooting for numerous EPC projects for refineries and petrochemical plants.
Most hydroprocessing reactors are fixed-bed reactors comprising several catalyst beds that are divided by quench zones containing mixing chambers that introduce a vapor-quenching medium.
In a refinery or petrochemical plant, certain equipment can create "gray areas" between process engineers and instrument engineers.
A rigorous and accurate performance evaluation of existing equipment is a key factor for the success of a plant revamp study.
Vapor-liquid distributors are a crucial element of reactor internals for maximizing catalyst utilization of fixed-bed reactors.
The history of the refinery and petrochemical industry is filled with a variety of challenges, followed by the development of state-of-the-art technologies to overcome those hurdles. New legislation has required more environmentally friendly product specifications, while energy costs have kept rising.
Current Digital Edition
Sign up to Receive Our Newsletter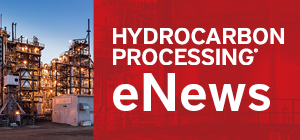 Latest News
Construction Boxscore: Project Spotlight
Project:
Long Son Petrochemicals Complex
Location:
Long Son, Vietnam
Operator:
Siam Cement Group
Cost:
$5.4 B
Capacity:
1.65 MMtpy
Completion date:
2023
Status:
Under Construction