Broad, R.
Robert Broad is a charted chemical engineer, Fellow of the Institution of Chemical Engineers in the UK, and a member of both the International Register of Professional Engineers and the European Federation of National Engineering Associations. Mr. Broad has worked more than 20 yr with compact heat exchangers, focusing on process optimization to reduce energy usage. He holds an MBA from Henley Management College in the UK.
The plate-and-shell (P&S) heat exchanger has three significant advantages over the shell-and-tube (S&T) type traditionally used in refinery processes.
Plate-and-frame (P&F) heat exchangers were first manufactured 100 yr ago for use in the dairy industry.
Current Digital Edition
Sign up to Receive Our Newsletter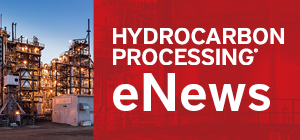 Latest News
Construction Boxscore: Project Spotlight
Project:
Long Son Petrochemicals Complex
Location:
Long Son, Vietnam
Operator:
Siam Cement Group
Cost:
$5.4 B
Capacity:
1.65 MMtpy
Completion date:
2023
Status:
Under Construction