Kister, H.
Henry Kister is a Senior Fellow and Director of Fractionation Technology for Fluor Corp. He has more than 35 yr of experience in design, troubleshooting, revamping, field consulting, and the control and startup of fractionation processes and equipment. He is the author of three books, along with the distillation equipment chapter in Perry's Chemical Engineers' Handbook (8th and 9th editions), the distillation chapter in the Kirk-Othmer Encyclopedia of Chemical Technology, and more than 120 articles. Mr. Kister has taught the IChemE-sponsored "Practical Distillation Technology" course over 530 times in 26 countries. He is a Fellow of both IChemE and AIChE, and is a member of the U.S. National Academy of Engineering. For more than 25 yr, he has also served on Fractionation Research Inc.'s (FRI's) Technical Advisory and Design Practices committees. Mr. Kister earned his BE and ME degrees from the University of New South Wales in Australia.
Bazan Group's crude unit No. 3—not designed by any of the authors' companies—was bottlenecked by the preflash tower.
A reboiler provides the necessary heat duty for the separation in a distillation tower.
Each method offers pros and cons; yet combined, these techniques form a powerful tool to diagnose operational problems in fractionators
Misapplication of chimney trays can hinder tower operations; six examples detail how to diagnose and debottleneck such trays
Current Digital Edition
Sign up to Receive Our Newsletter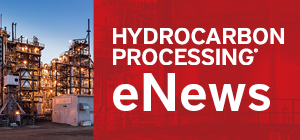 Latest News
Construction Boxscore: Project Spotlight
Project:
Long Son Petrochemicals Complex
Location:
Long Son, Vietnam
Operator:
Siam Cement Group
Cost:
$5.4 B
Capacity:
1.65 MMtpy
Completion date:
2023
Status:
Under Construction