Raw materials costs continue to stay low in the US thanks to the shale boom, but the global decline in oil markets has eroded selling prices for many of the nation's domestic chemicals and plastics producers.
Oil and petrochemical companies are seeking strategies to remain competitive as their cash flows continue to take direct hits due to depressed oil prices. This is resulting in significant restructurin..
Since the shale revolution, US oil and gas majors have run on all cylinders, drastically curbing US dependency on foreign resources. But the past six months changed it all. A 53% plunge in oil prices ..
Current Digital Edition
Sign up to Receive Our Newsletter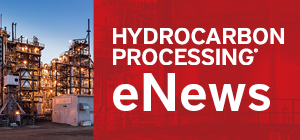 Latest News
Construction Boxscore: Project Spotlight
Project:
Long Son Petrochemicals Complex
Location:
Long Son, Vietnam
Operator:
Siam Cement Group
Cost:
$5.4 B
Capacity:
1.65 MMtpy
Completion date:
2023
Status:
Under Construction